Rose stamping
By A.J. on March 1, 2015 in Nail Art , Nail Stamping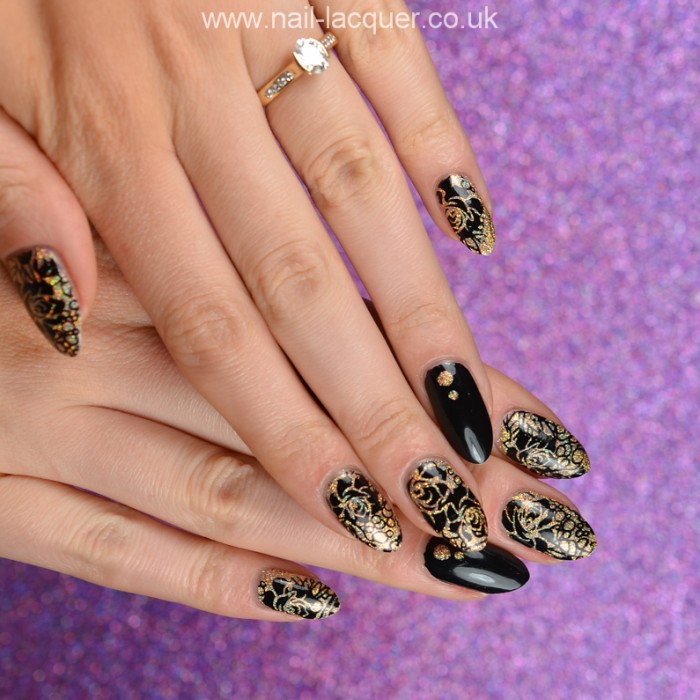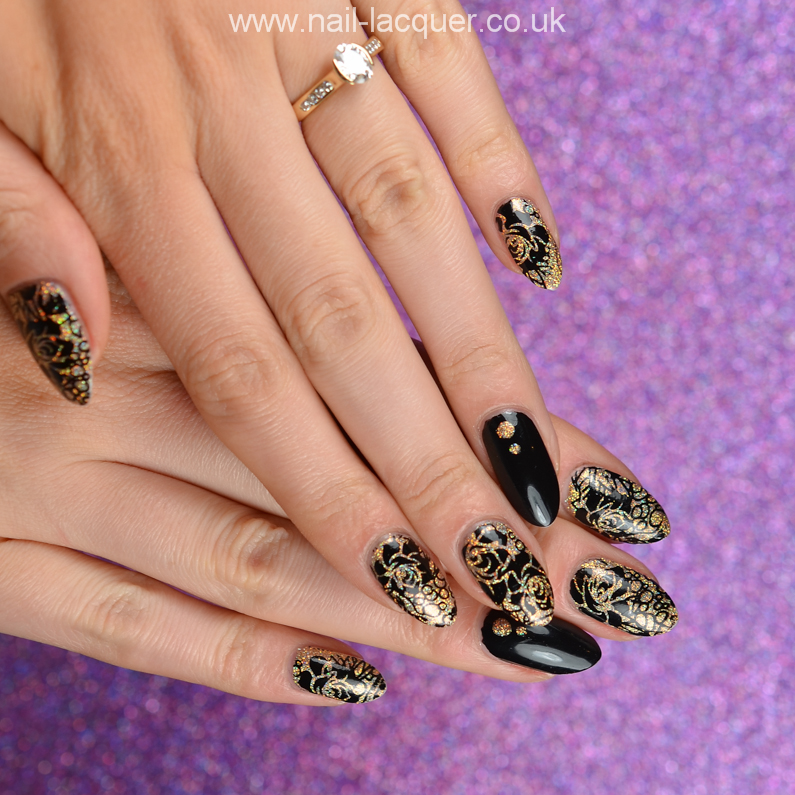 Hello! I hope you all are having a great weekend. I went out last night and kinda did my nails in a hurry using the most fab golden polish ever and rose stamping. The look ended up being so pretty that regardless of planning to swatch 10 polishes today I still haven't taken it off :P I might just take it off for swatching and then do it again, it's like one of my most favourite looks from the past year I think…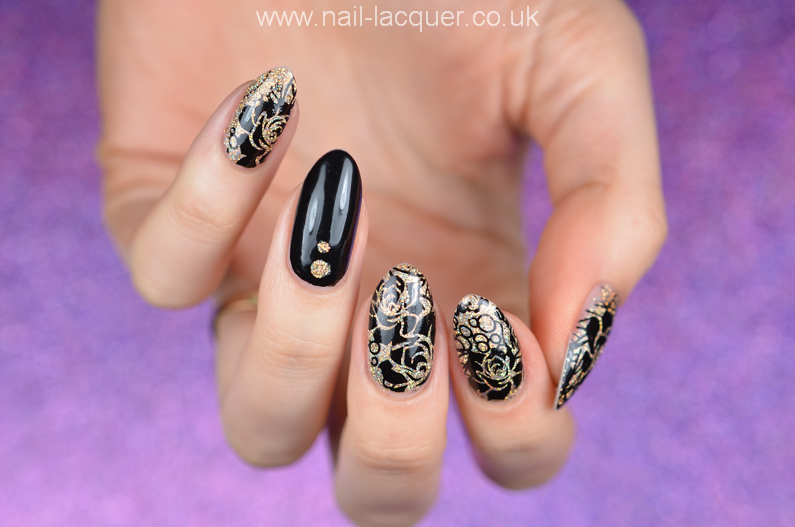 As a base I used Dark Metal Lacquer Flashy Sparkles, a tense golden holographic glitter (opaque in just two coats). I think Flashy Sparkles is my lucky polish or something as EVERY time I use it I end up loving the look I created. See me using Flashy Sparkles also here and here.
On my ring finger I am wearing Cirque Colors Memento Mori, a one coater with gorgeous formula and smell (see swatches here). I also added two dots using Flashy Sparkles and a dotting tool.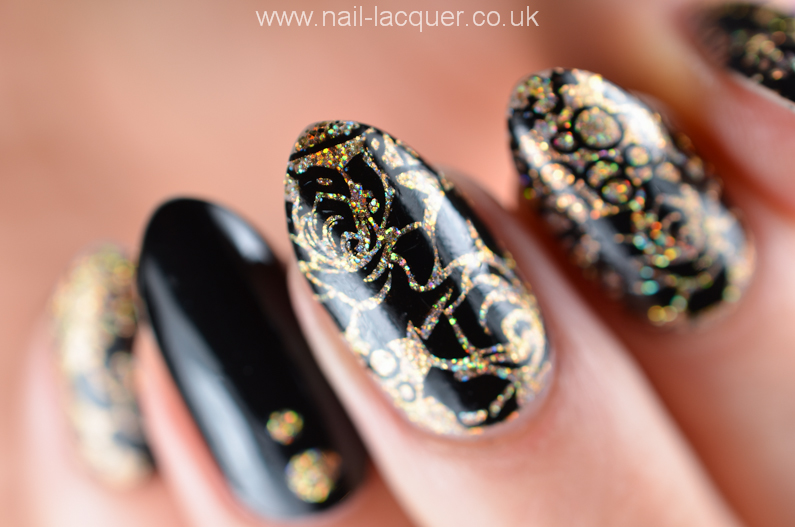 For the roses I used Moyou Nails stamping polish in Black (see the review here) and Flowers 02 stamping plate. Tbh I didn't even realise at first that these are a knock off Pueen so it's kinda unethical to post about them I think. I am sorry… :( Update: I have now ordered the real Pueen plates and they are 1000x better than the stupid knock off's!!!
To stamp I used the much loved Creative Stamper which really is like the best stamper ever, 110% worth the £8 (buy it here).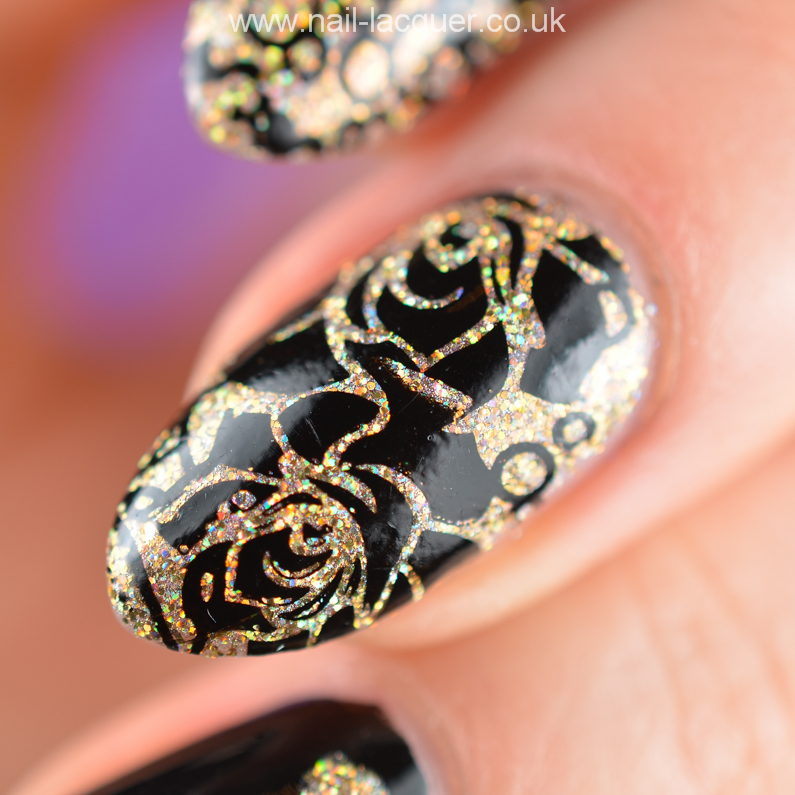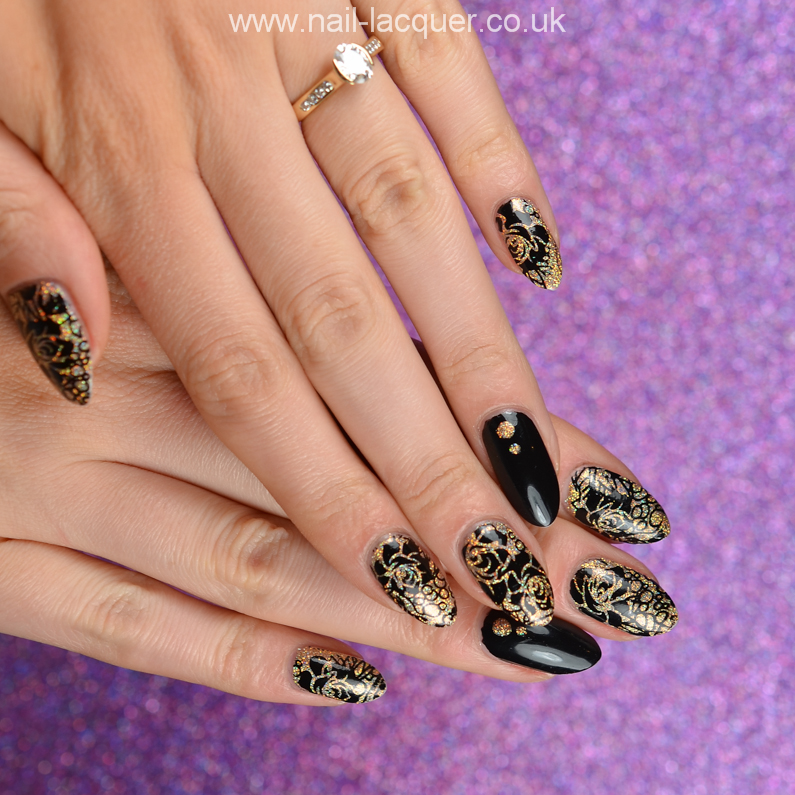 And the initial inspiration for this look was my gold and black Lipsy dress which I wore. My bad selfie skills kinda hide the gold sequinned upper half but there I am lol.
Thanks for reading xxx
---