Hello! Today I am showing you a pansy flower one stroke nail art tutorial inspired by Marielle Pluschke One Stroke book. I don't think the book is easily available here in UK as I got it via a fb group buy. It's a good book and after practising what it feels like YEARS I am finally starting to get the one stroke nail art biz.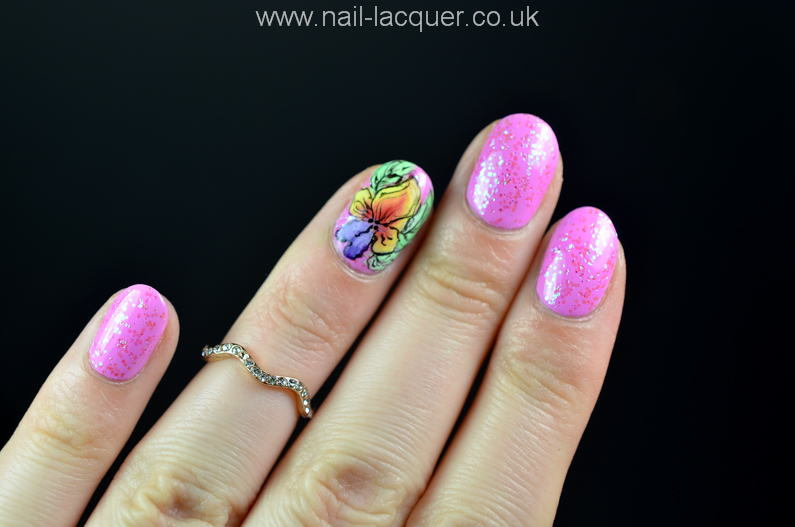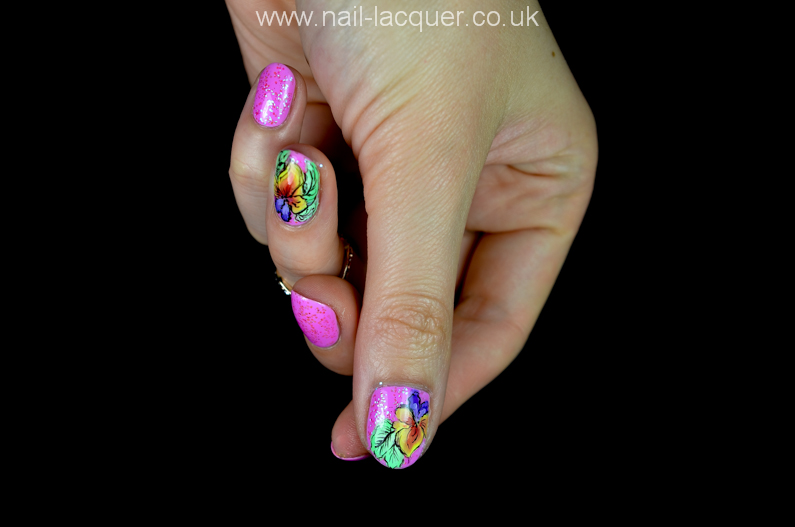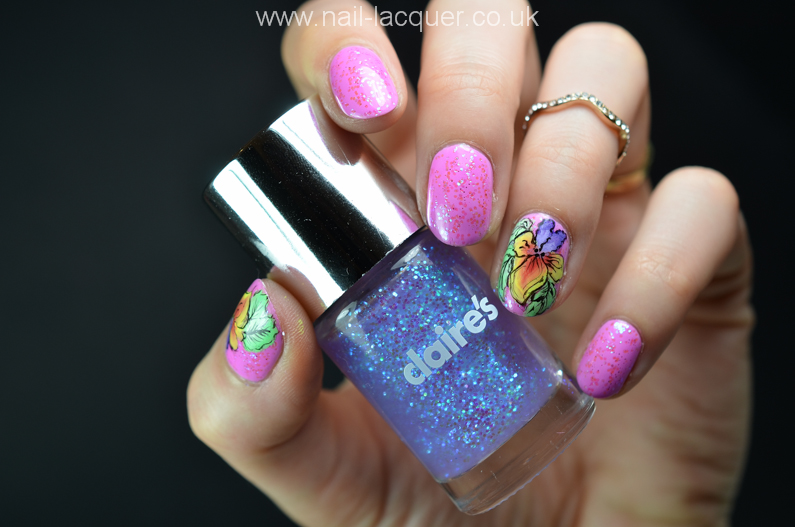 For this look I am wearing Models Own Lilac Icing (swatch here) as a base and Claire's Wicked glitter topper. I have posted loads about how pretty Lilac Icing is and now I would like to add that Wicked is just the most perfect glitter topper to go with it. It's full of turquoise blue to purple iridescent glitter in a clear base. Stunning polish but unfortunately impossible to capture. Another good thing about this glitter is that it only cost £2 ;)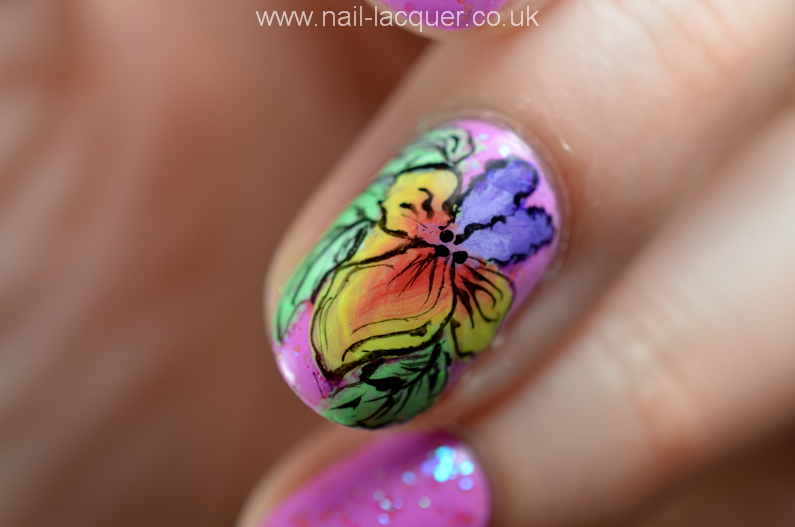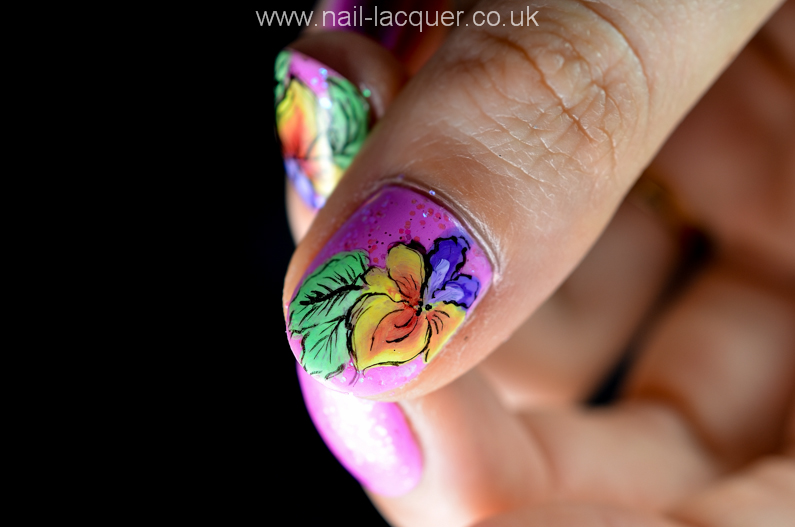 For the pansy flower I used Mosaic one stroke size 4 brush and acrylic pains in yellow, red, purple, white, black, turquoise. I mixed the different colours to create new shades. For the fine lines I used Kolinsky size 2 brush. Pro tip here is to mix the black acrylic paint with a few drops of water, then you will be able to paint really thin lines with the tip of your brush.
Thanks for reading and watching, hope you enjoyed it :) xxx